Fabcote Southerland Semi-Inground Pools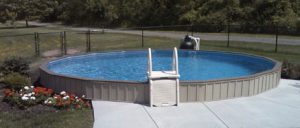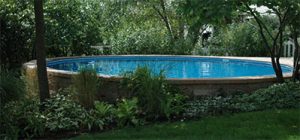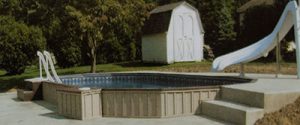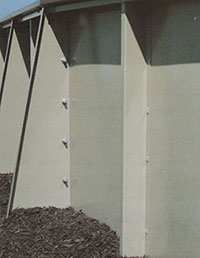 Walls
Buttress supports and concrete bonding ring on oval pools provides long lasting strength in any soil.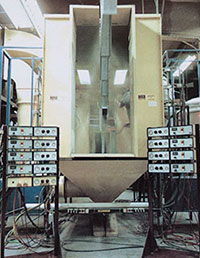 Warranty
Our state of the art epoxy powder coating system provides long-lasting protection from corrosion, and is backed by a limited lifetime warranty
Siding Kits
Optional batten-bard vertical siding kits are available for round aboveground and semi-inground applications.
Coping Options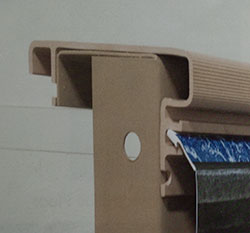 Tan PVC Plastic
separate aluminum coping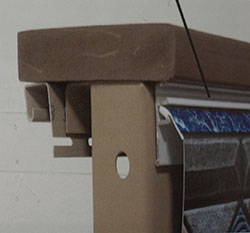 Synthetic Wood
Stair Option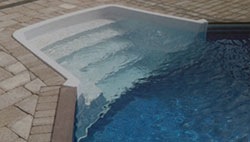 Walk-In® Stair makes an easy and beautiful way to enter and exit your pool. It's available as an 8′ radius (5 tread). It's made from tough, durable material that withstands earth movement and severe climate changes.
Optional Lighting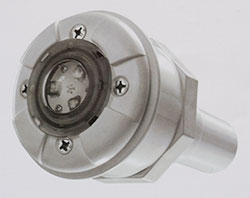 Glo-Brite™ LED Lights
The brightest and most energy efficient LED poolscapes lighting available. These lights make night time swimming safe add fun! Choose from 5 colors and 7 preprogrammed light shows.
Liner Selections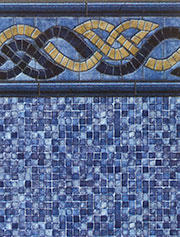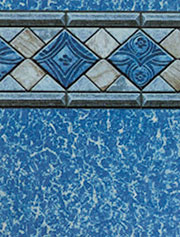 Your pool package includes:
52″ Walls – Rigid 14 gauge galvanized
E Poxy Powder Steel Panels (Beige)
Liner: 20 mil Fusion
Choice of synthetic wood or tan PVC plastic top rails
Filter and Pump: Hayward S180 with 1 HP Powerflo
Ladders: 7200 Series
Skimmer: Wide Mouth
Vacuum Head, 12′ Vacuum Pole & Vacuum Hose
Leaf Net
Test Kit
Thermometer
Solar Cover
Winter Cover
Chemical Starter Kit
Chlorinator
8′ Saratoga Stair *add $5,200
Semi Inground Installation Includes:
Excavation (4 hours) $85/hour over 4 hours
Concrete collar
Upgrade to Super pump
Upgraded plumbing
Backfill (4 hours) $125/hour over 4 hours
---

Top Rail:
8″ Extruded Aluminum
Upright:
6.5″ Extruded Aluminum
Top Cover:
Resin Top Cover
Bottom Rail
& Base Plate:
Aluminum Rail with Resin Plate
Wall:
54″ Aluminum Slat
Liner:
20 Mil GLI Capri or Golden Beach Beaded Liner with Bead Receiver
Hardware:
Stainless Steel
Equipment:
Hayward S180 Sand Filter with 1 HP PowerFlo Pump
28′, 18'x33′, 18'x40′, and 21'x43′ pools come with Hayward S210 Sand
Filter with 1.5 HP PowerFlo Pump
Ladder:
Confer 7200 Roll Guard Resin Safety Ladder
Skimmer:
Standard Mouth
Maintenance Kit:
Vacuum Head, 12′ Vacuum Pole, Vacuum Hose, Leaf Net, Thermometer,
Chemical Start Up Kit, and Test Kit
Covers:
Solar Cover and Winter Cover
Chlorinator:
New Water In Line Feeder
Semi Inground Installation Includes:
Excavation (4 hours) $85/hour over 4 hours
Concrete collar
Upgrade to Super pump
Upgraded plumbing
Backfill (4 hours) $125/hour over 4 hours
MANUFACTURER RECOMMENDS DEPTH OF 18″ OR LESS FOR SEMI-INGROUND INSTALLATION