Mountain Pond


20′ x 34′
Includes in pool steps
The Mountain Pond pool will become the focal point of your backyard. Its sophisticated design will set the tone for Summer backyard fun. Whether it's a morning swim, an afternoon of sun and fun, or a poolside dinner at night. With luxurious Radius 12 foot built-in stairs.
Installation includes:
Large 12′ Wide Walk-in Stairs
14 Gauge Galvinized Steel Panels
Heavy 27 ml Liner
Sand or DE Filter with Pump / Motor
Handrail for Stairs
Ladder for Deep End
Auto Chlorinator
Rope/Float Kit
Chemical Start-Up Kit
Maintenance Kit-Vacuum, Hose, Pole and Leaf Net
Excavation and Backfill
Complete Concrete Collar Around Pool
Hard, VERMICULITE Bottom
* Installation requires additional items like fencing, electric, etc. at additional cost. Price may vary depending on location. Image is for illustrative purposes, and may show add-on features.
Installation includes excavation and backfill – Other items necessary for installation.
Price may vary depending on location. Call 978.342.7362 for details.
In-ground Pools – Overview
Types, Purchasing Options, Installation Process
Surfside Pool Company offers professional installation of vinyl
, gunite and fiberglass
in-ground pools. We have a large variety of pool liners or finishes, chemicals, and accessories to customize your pool package.
Contact us today to find out why
over 2,700 in-ground pool owners
have chosen Surfside Pools.
Competitive Financing Available!
Types of Inground Pools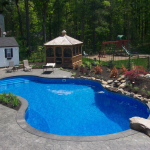 Vinyl Pools – Learn More About Vinyl Pools
Vinyl lined pools typically have reinforced walls behind the liner. Our vinyl pool walls are made with the strongest galvanized steel panels in the industry. They are triple bent for durability and have a lifetime guarantee. Our vinyl pools come in a variety of shapes and sizes and can be built with inside swimouts, benches, sundecks, and radius steps. We have an assortment of liner patterns for you to choose from, enabling you to create "the look" you've always dreamed of.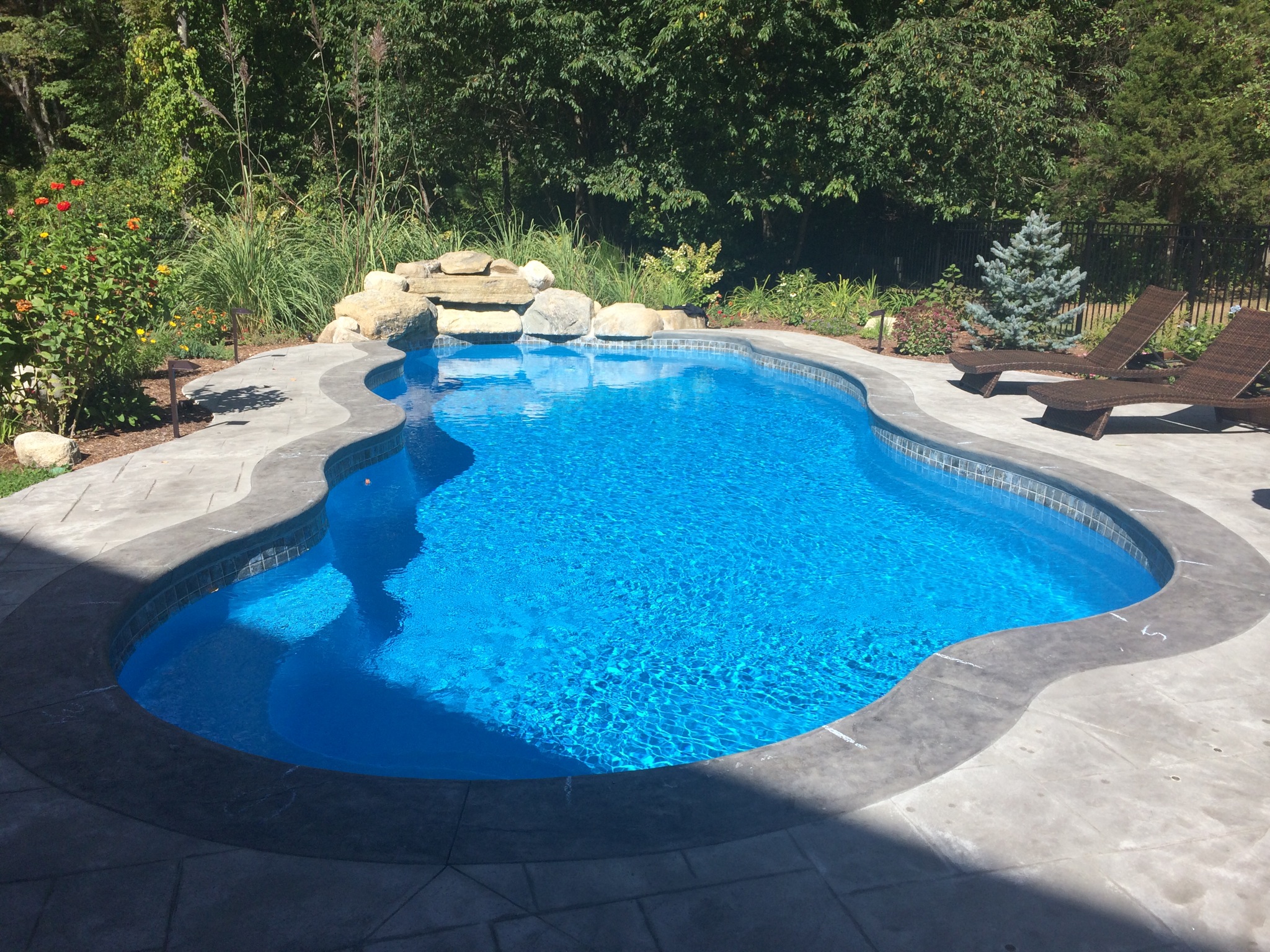 Fiberglass Pools – Learn More About Fiberglass Pools

Fiberglass pools are one piece, factory-built shells made with fiberglass, resins, and finished with a gel coating. These pools have a non porous surface similar to modern day boats and pool slides. The satin-smooth finish of the fiberglass pool is impervious to algae! Fiberglass pools typically require less maintenance than a gunite or vinyl pool, and therefore require fewer chemicals throughout the season. And with a quick 7 day installation process, you'll be swimming and entertaining before you know it!

Pools
–
Learn More About Gunite Pools
Gunite pools are a steel reinforced, concrete construction with a plaster finish providing the necessary waterproofing. The interior finish can be white, gray, or black plaster, and each will provide you with a different feel to your poolscape. Gunite design is virtually limitless and enables you to create the pool you've always dreamed of. Combining this flexibility with the variety of finishes available, gunite pools are generally the most natural looking inground pool.
Learn More About…
The Pool Buying Process
Not sure how to start? We've made it easy for you. Learn More
The Pool Installation Process
The most important part of your pool project! Our experienced, professional crews install our vinyl and fiberglass pools exclusively for Surfside. We use only the most experienced tradesmen in the industry for each phase of our gunite pools. All of our installers are fully licensed and insured through Mass Contractors with General Mass Liability. View The Installation Steps
Inground Pool and Installation Specifications Brochure
Click Here for Inground Pool and Installation Details (PDF)