Surfside Pool & Fence Company offers some the best fencing in the business; Ameristar, Master Halco, Vinyl Fences Inc., and Westech. Whether you need chain link, custom wood, custom stockade, vinyl, custom picket, swimming pool enclosures and tennis courts Surfside Pool & Fence Company the best fencing around!!
Expert Installation and Professional Service!! Also available "Cash & Carry for the do it yourselvers"
Brochure Downloads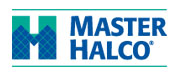 MASTER HALCO is the master of security, innovation and style. As North America's leading manufacturer and wholesale distributor of perimeter security and fencing, we are the provider of choice for thousands of professional fence and security contractors and quality building material retailers. Since 1961, we have been the industry's premier fencing provider.
We offer a complete line of high quality fence systems in both traditional and unique styles. Our full line of products include vinyl, wood, ornamental, and chain-link fences and gates for residential, commercial, industrial, and high security applications.

Westech is committed to understanding, meeting and exceeding our customer's expectations. We provide a quality product at a competitive price—on time all the time and to your complete satisfaction.
Westech is founded on and committed to four principal strategic goals:
Quality control from refinery through finished product
Innovation in product design and engineering
Service to our valued customer(s)
Leadership for your success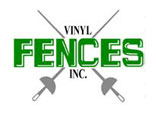 Vinyl Fences Inc., a division of GC/AAA Fences, Inc., is a vinyl fence fabricator having over 35 years of fencing experience, with 15 years in the field of vinyl fencing.
VFI has combined hands on experience with ingenuity to develop a full line of fence & railing designs that will endure for a lifetime. VFI is committed to providing the highest quality products and customer service possible.
Along with fence styles, products available include vinyl railing, pergolas, arbors, grid and lattice panels, and accessories. VFI is constantly developing new styles and products to accommodate consumers needs in the vinyl fencing industry. VFI uses Westech Fence material that carries a lifetime warranty.

Ameristar Fence Products – based in Tulsa, Oklahoma – is the largest ornamental fence manufacturer in the world. From its beginnings over a quarter-century ago, Ameristar concentrated on enhancing the aesthetic appearance of modern fence products, promoting ease of installation, while increasing strength & durability. Pursuing this focus, Ameristar designed and built a new, environmentally friendly, high-production facility. This resulted in the creation of the highest quality residential, commercial, industrial and high-end security fences in today's market place.