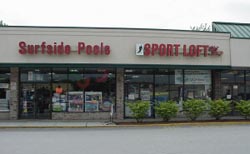 7 SUMMER ST.
CHELMSFORD, MA 01824
978.250.0106 Store Hours: M-F 9am – 5:30pm
Saturday 9am – 5pm
Sunday 11am – 4pm
Hours may vary by location. Maps and Directions Below.
Located at 7 Summer Street, Chelmsford, in the Shoppes at Summer Street Crossing plaza.

Chelmsford Store has a full offering of pool supplies AND a comprehensive display of SARATOGA HOT TUBS & SPAS.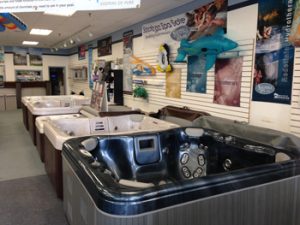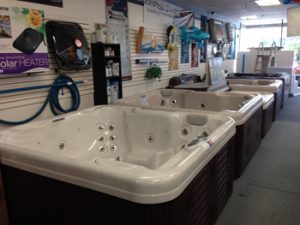 The Luxury Spas / Hot Tubs
Ultimate in Hydrotherapy
The Saratoga Spa Luxury Line still provides the ultimate in hydrotherapy as well as state of the art conveniences. Through multiple styles, size options, and performance the Luxury Line will provide value and the confidence that you have made the right decision. The tradition of the Luxury Line is for all those who enjoy a little pampering from a busy life.The Adirondack Spas / Hot Tubs
Added Distinction of Hydrotherapy
When considering the Adirondack Line, the necessities that fulfill your desire for hot water relief, along with the added distinction of hydrotherapy that doesn't leave you wanting, will be the deciding factors. The path to the Adirondack Line provides a design with the proper environment for you and your family. The Cottage Spas / Hot Tubs
Saratoga Spas® offers two Cottage Spa models that provide a strong value to price. Ask us for details and availability on these Cottage Spas models.