Sharkline and Backyard Leisure Steel Above Ground Pools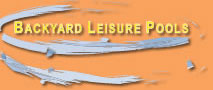 Since 1972, Surfside Pool Company has maintained a strong relationship with Sharkline Pools. Combining the proven durability of steel, exceptional quality, style, and affordability, our steel above ground pools come in a multitude of shapes and sizes. Sharkline's Advantage 8 Construction provides pool owners with the best possible pool and the best possible design.
Check out the following Sharkline pool models and Backyard Leisure pool models to see which is right for your budget, your backyard, and most importantly, YOU AND YOUR FAMILY.
Pro Series – Reprieve
Rugged Series 6 Inch Steel Top Rails
4 Inch Steel Uprights
52 Inch Steel Wall
20 Gauge Liner – 10 Year Warranty

View Prices And Details
---
Summerfield STR
Rugged 7 Inch Coated Top Ledges
Sturdy 2-piece resin ledge cover
6 Inch Heavy Duty Uprights
Coated Bottom Rails & Plates
Decorative Designer foot cover
---
Platinum Series – Escalade
8 Inch Platisol Coated Steel Top Rails
8 Inch Windrift Print Steel Uprights
8 Inch Resin Top Covers
Resin Bottom Rails and Base Plates
Stainless Steel Hardware
20 Guage Liner – 15 Year Warranty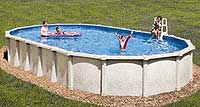 View Prices And Details
---
Emerald Series – Oceanic
10 Inch Krystal Kote Steel Top Rails
9.5 Inch Krystal Kote Steel Uprights
10 Inch Resin Top Covers
Resin Bottom Rails and Base Plates
20 Guage Beaded Fantasy or Crystal Liner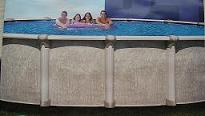 View Prices And Details
---