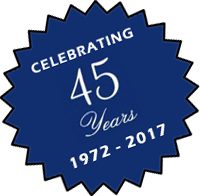 Welcome to Surfside Pool Company.
Surfside Pool Company is a full service pool sales and installation company celebrating 45 years of quality service.
And San Juan Pools awarded us the Regional Dealer of the Year at the 2017 Dealer Conference this year as well.
Surfside sells in-ground pools, above ground pools, pool installations, pool supplies and pool maintenance. We also sell spas, saunas, hot tubs, Jacuzzi Spas, saratoga hot tubs and patio furniture.
With six convenient locations in Massachusetts and Southern New Hampshire, and OVER 2,700 INGROUND SWIMMING POOL INSTALLATIONS and THOUSANDS OF ABOVE-GROUND POOL INSTALLATIONS, Surfside is ready to meet YOUR swimming pool and spa/hot tub needs.
We are A FAMILY OWNED AND OPERATED BUSINESS and understand what it takes to keep your family happy and together.
We take care to provide you with quality professional pool services.
Inground and Above Ground Liner Replacements

Inground and Above Ground Openings and Closings (Partial and Full)

FREE In-Store Computerized Pool and Spa Water Testing All 6 Locations

Heater and Filter Installations

Safety Cover Installations

Leak Detection

Pressure Testing

Filter Pump Repairs

Filter Maintenance


Call: (844) 499-0496
Acton, Chelmsford, Fitchburg, Leominster, West Boylston & Amherst, NH