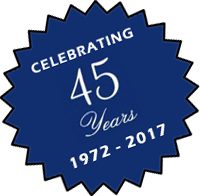 Welcome to Surfside Pool Company.
Surfside Pool Company is a full service pool sales and installation company celebrating 45 years of quality service.
And San Juan Pools awarded us the Regional Dealer of the Year at the 2017 Dealer Conference this year as well.
Surfside sells in-ground pools, above ground pools, pool installations, pool supplies and pool maintenance. We also sell spas, saunas, hot tubs, Jacuzzi Spas, saratoga hot tubs and patio furniture.
With six convenient locations in Massachusetts and Southern New Hampshire, and OVER 2,700 INGROUND SWIMMING POOL INSTALLATIONS and THOUSANDS OF ABOVE-GROUND POOL INSTALLATIONS, Surfside is ready to meet YOUR swimming pool and spa/hot tub needs.
We are A FAMILY OWNED AND OPERATED BUSINESS and understand what it takes to keep your family happy and together.
We take care to provide you with quality professional pool services.
Inground and Above Ground Liner Replacements

Inground and Above Ground Openings and Closings (Partial and Full)

FREE In-Store Computerized Pool and Spa Water Testing All 6 Locations

Heater and Filter Installations

Safety Cover Installations

Leak Detection

Pressure Testing

Filter Pump Repairs

Filter Maintenance
Services
We pride ourselves on the quality products and professional services that we offer you:
Sales and installation services for all  inground vinyl, gunite, and fiberglass pools and spas
Inground Pool and Above Ground Pool Liner Replacements
Free on-site estimates for all inground pools
Sales and quality installations for all above ground swimming pools
Free, computerized pool and spa water analysis
An expansive selection of pool and spa chemicals, accessories, and replacement parts
Pool openings, closings, and repair services
We also operate Surfside Fence Company and offer a wide range of patio styles to help you complete your own backyard paradise!
Why Choose Surfside?
There are plenty of pool builders out there. How do you know which one to choose? It's an important decision and we'll make it easy on you. Let our forty years of expertise and long standing reputation as a leader in the pool industry be just a few of the reasons you choose Surfside for your backyard project.
Read more about the Benefits of Choosing Surfside.
Call: (844) 499-0496
Acton, Chelmsford, Fitchburg, Leominster, West Boylston & Amherst, NH